DCW Conversation Hour July 2023

DCW Conversation Hour July 2023
July 9
@
3:00 pm
–
4:00 pm
UTC
Check with your local time!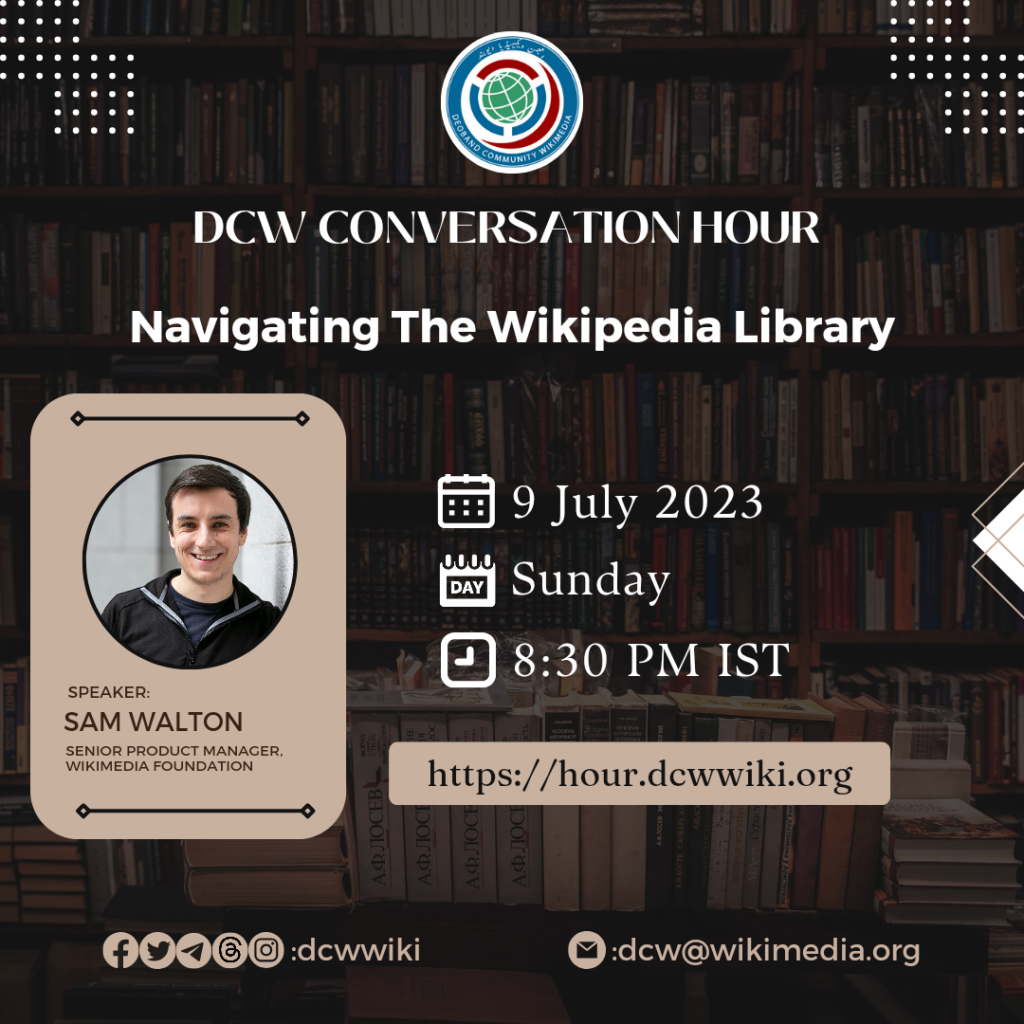 The July 2023 DCW Conversation Hour aimed at exploring the role of The Wikipedia Library (TWL) in the global Wikimedia movement. TWL is an open research hub through which active contributors on Wikimedia projects gain access to the important reliable but paywalled sources for free in order to improve the encyclopedia.

The conversation hour featured Sam Walton, the Product Manager at Wikimedia Foundation, who has been working with TWL project since 2016. He has been an active contributor to Wikimedia projects since December 2011, and has helped as an administrator on the English Wikipedia since 2014.

The conversation hour covered an overview of TWL, including its purpose, usage guidelines, and tips for maximizing its benefits. The speaker provided a live demonstration, showcasing how to access the library's collections and utilize advanced tools such as integrated search. Additionally, participants learnt how they can contribute by suggesting new collections to be added to the library.